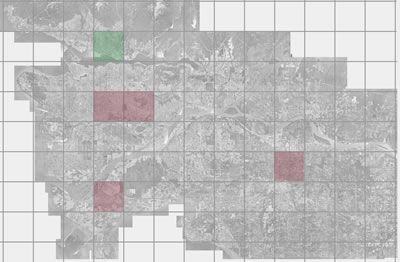 SxD STUDY AREAS FOR corridor, edge, node, greyfield infill , AND 100 year sustainability vision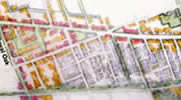 CASE STUDIES
Four study areas were selected within the region for each of the 'building blocks': Corridor, Edge, Node (SxD 1.0, 2006), and Greyfield infill (2007) . For each study area the process consisted in a Design Brief Workshop(s) and a Study Area Charrette. The SxD case study for 2008 is the City of North Vancouver 100 Year Sustainability Vision, with a special focus on carbon neutrality. WORKSHOPS
With up to 15-20 invited participants (municipal staff, local stakeholders, and community groups) the Design Brief Workshops reviewed design brief goals and objectives, developed performance targets, and approved a design approach for each of the study areas.STUDY AREA CHARRETTES
A four day design charrette utilized the design briefs, base maps and stakeholder input to render a design vision for the respective study areas over a 10-50 year horizon.
SxD 1.0 case studies:
- corridor: KINGSWAY, BURNABY
- edge: EAST LADNER, DELTA
- node: 200th STREET, LANGLEY
SxD 2.0 case studies:
- greyfield infill : LYNN VALLEY, DISTRICT OF NORTH VANCOUVER
- 100 year vision : CITY OF NORTH VANCOUVER